Our software will provide your employees with the most advanced CRM tools available. Managing and closing customers has never been easier with Talk Options!  Take a look at our great features in the tabs below.
With Talk Options you can easily build communication widgets, contact forms, and pop ads to place on your website.  Leads flow directly from your website to the Talk Options CRM.
Building the communication widget below allows your customer to choose thier preferred contact method: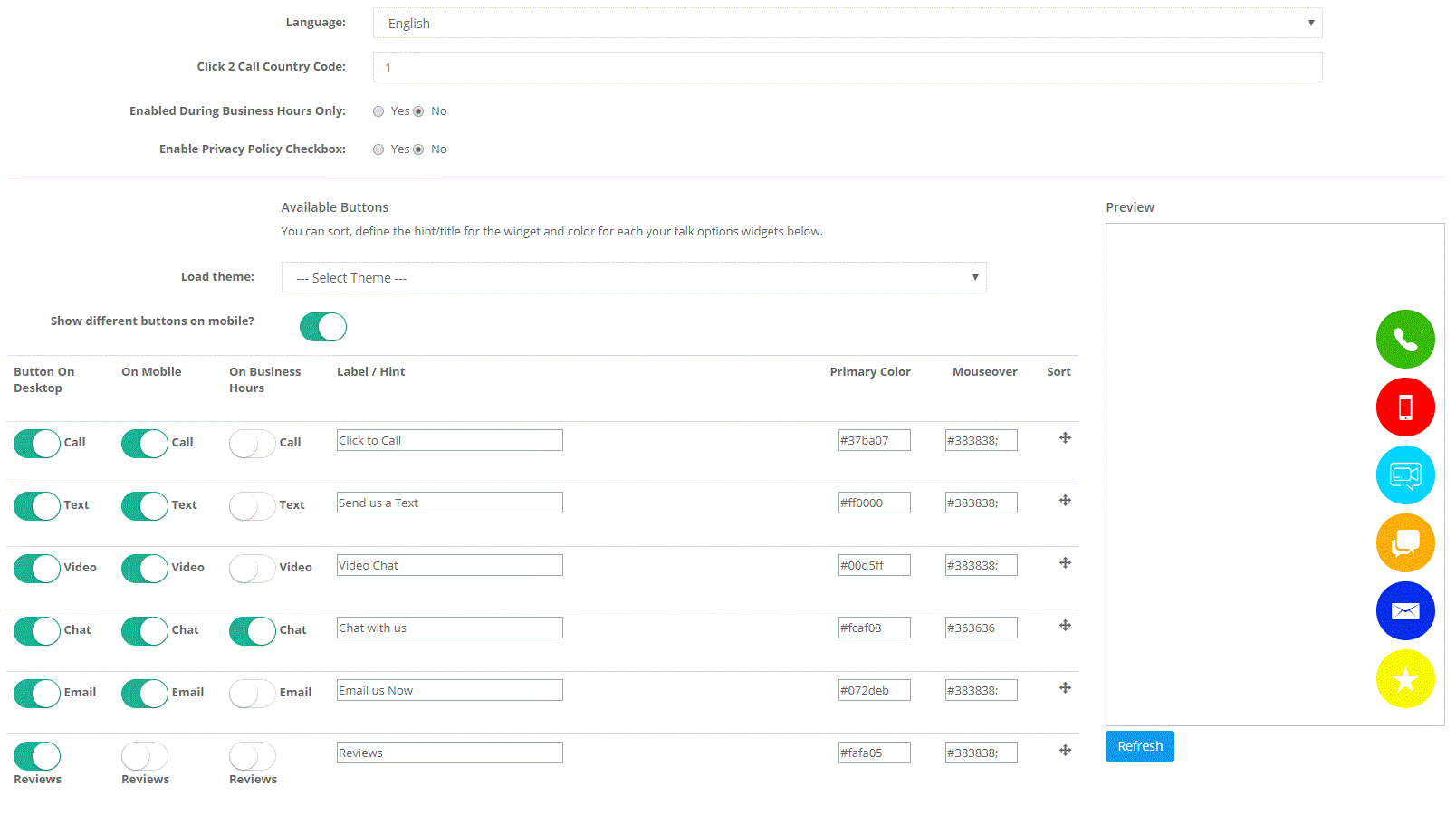 ---
Build a custom form that can easily be insterted on any webpage: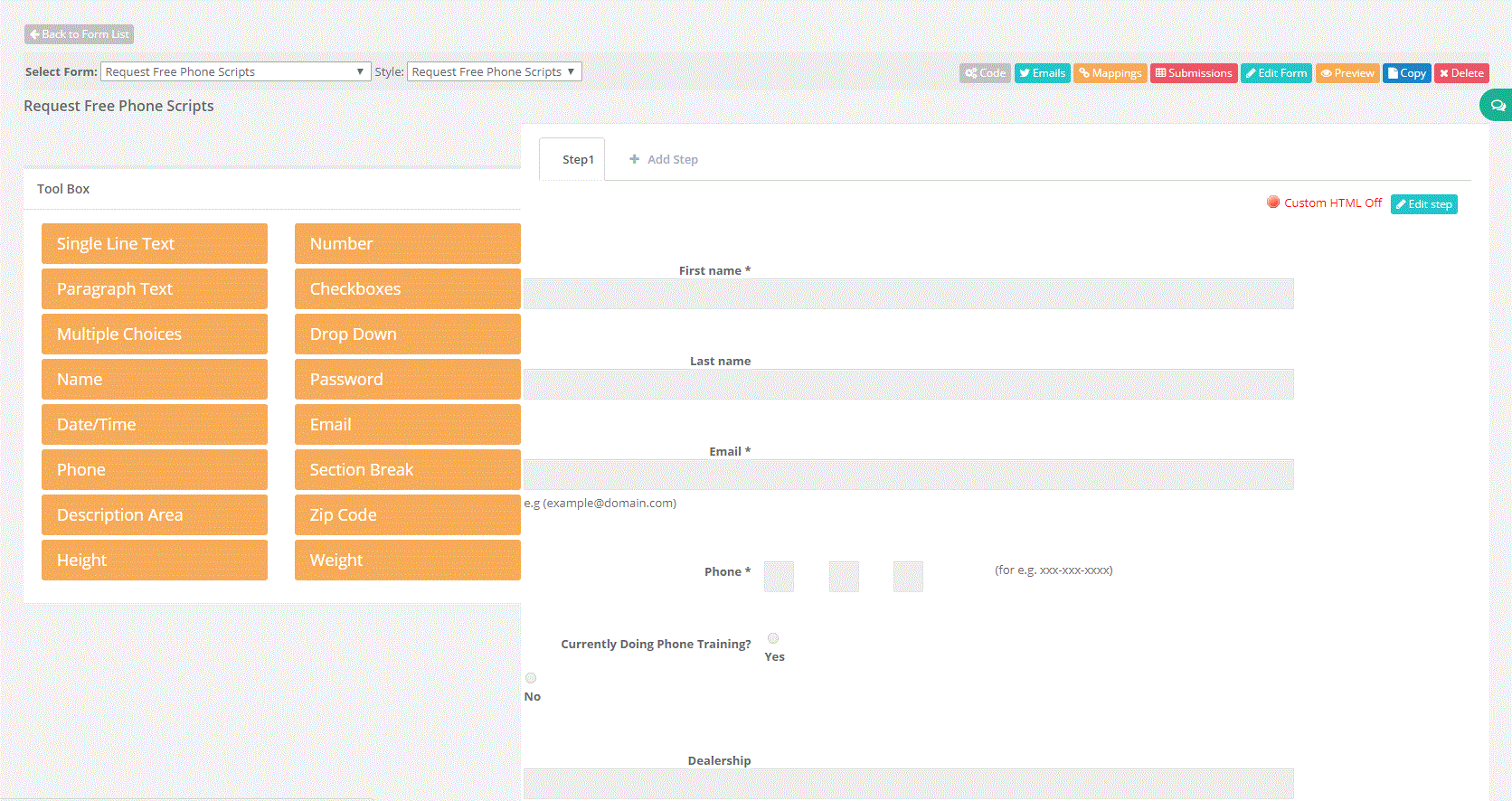 ---
Build a promo popup ad that can be displayed based on the customers browsing patterns or curser movements, it's very customizable. You may have noticed the one on our website: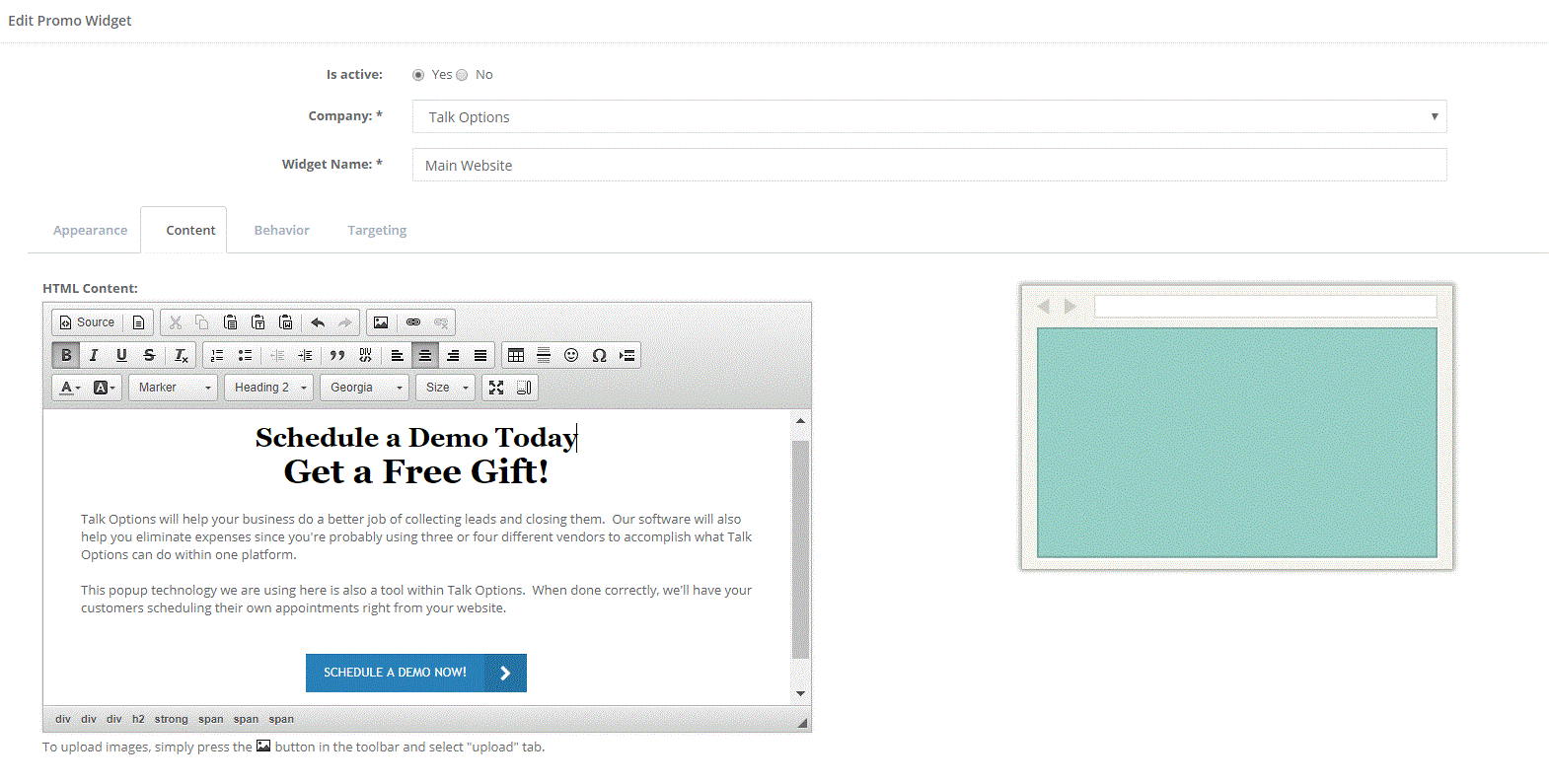 Our automation is simple and easy to setup.  Define what triggers an action and then build a simple or advanced follow-up routine.  Actions can be delegated to employees or can be system generated.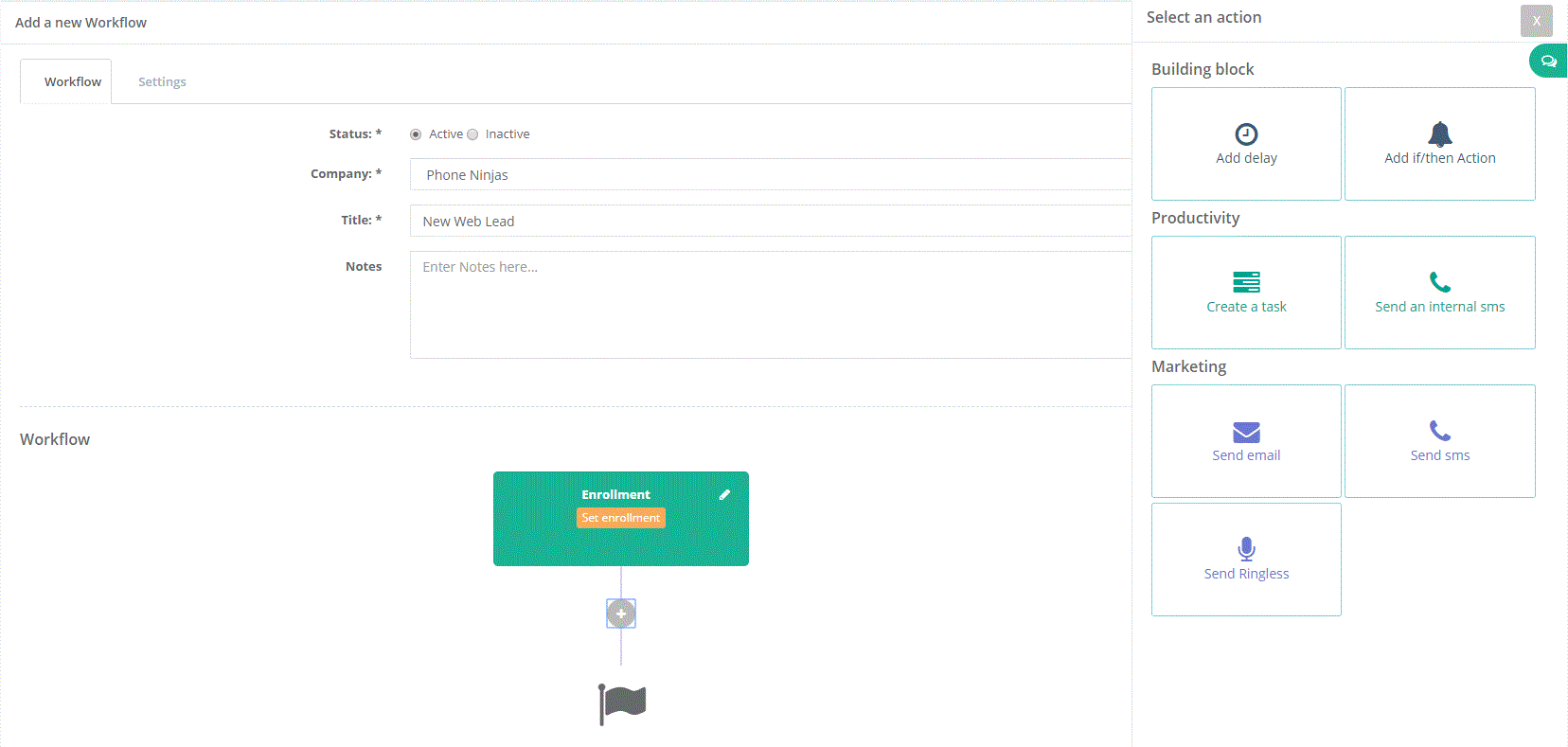 Talk Options is feature rich and easy to use. The screen below shows all prior customer communications.  The top row allows you to schedule future task, insert notes, schedule appointments and even accept payments.  On the bottom, you'll notice the various options we offer when communicating with your customers.
Our mobile application found in the app store, allows your employees to manage customers from anywhere.
Main Mobile Page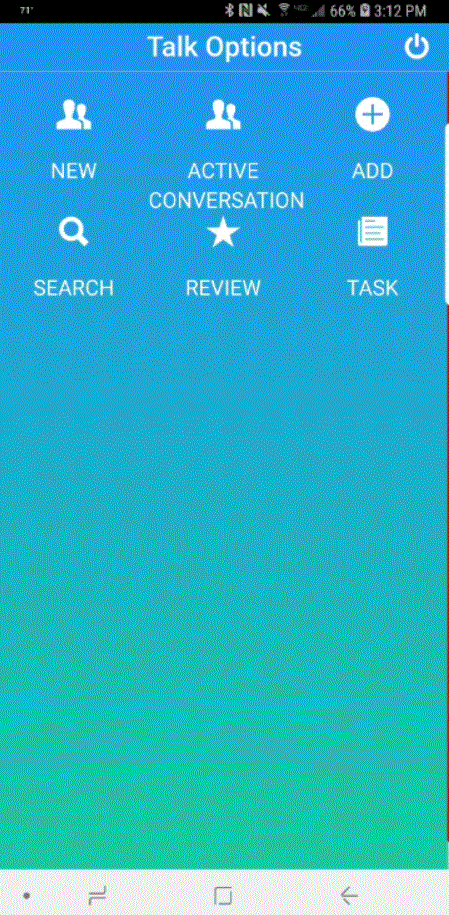 New Lead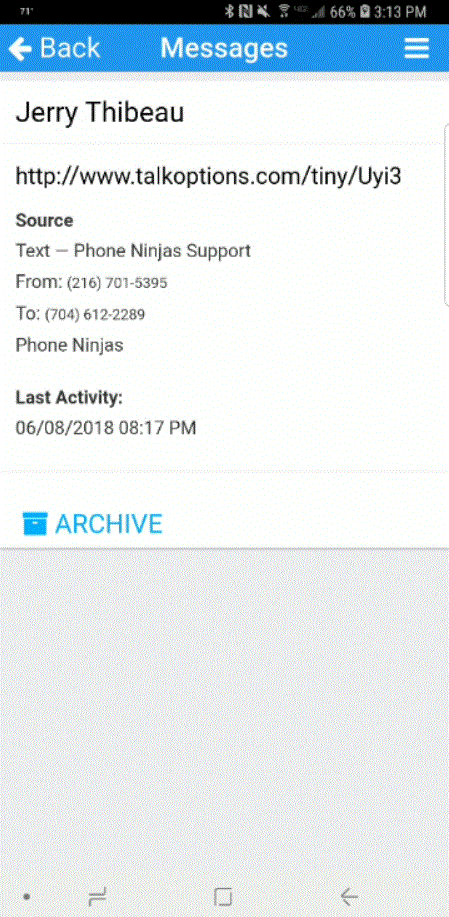 Customer Messages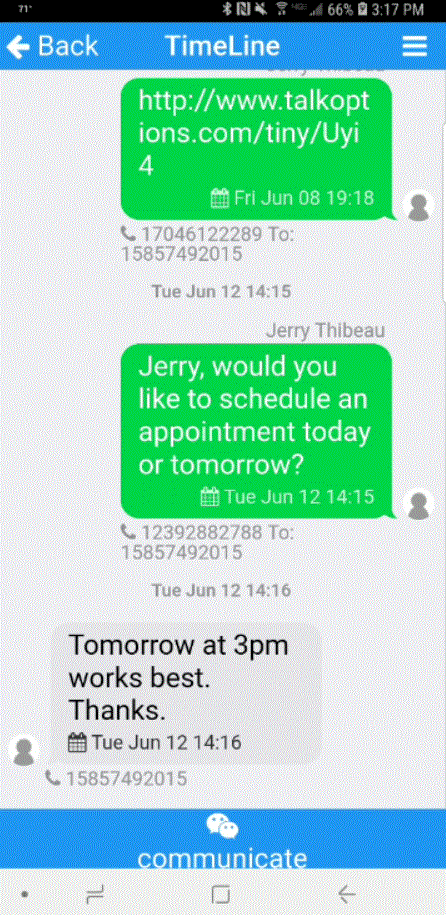 Communication Choices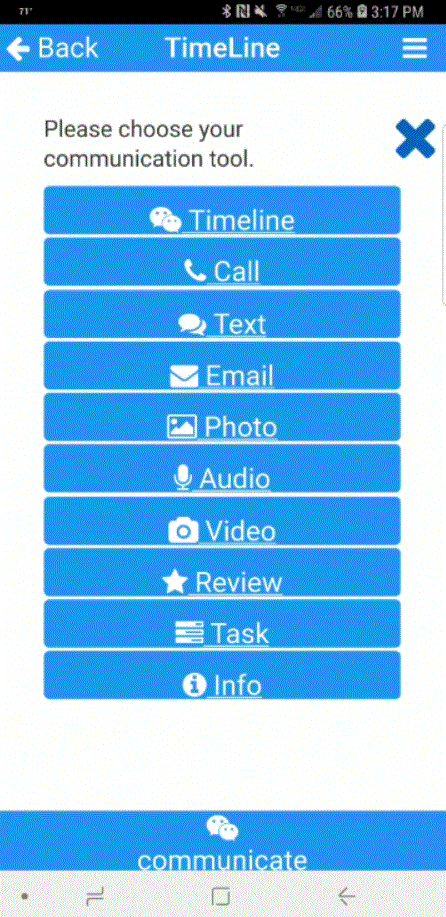 Send Message